REVIEWS
"A searing, cinema-verite documentary of timeless, universal impact that parallels the Oscar-nominated. "The War at Home" in its depiction of hard-working, conservative people undergoing political radicalization."
Kevin Thomas, L.A. TIMES
​
"Capturing far more impassioned outrage than was possible in the synthetic melodrama of "Z".
Michael Ventura, L.A. WEEKLY

"The language of these disposessed people is the most eloquent I' ve ever heard outside a fiction film. There's a grace to their words, even in the subtitles. Their faces show the effects of the falling world they live in; their minds seem as uprooted as the olive trees that wither in the fields."
Ginger Varney, L.A. WEEKLY

"This film is "the first real greek documentary". Not only it reflects the reality of Greek dictatorship of the year 1973, not only it reflects the impotence and the courage of peasants in a country under development, but it also shows -through the example of Megara, the mechanism of environmental destruction, of industrial concentration and of socio-economic transformation as felt in everyday life."
Paul L.Walser, TAGES ANZEIGER, ZURICH

"… uses the "camera-eye" most effectively, to capture a constantly changing reality not simply observing the visible but revealing what's hidden beneath the surface."
M. Demopoulos
​"Revealing the inner beauty of the peasants, their grief gets immense proportions and thus we move from the person to the group to society itself, finally witnessing the birth of History itself."
Y. Bacoyannopoulos

SYNOPSISThe uprising of the villagers in Megara against the 1973 Junta's decision to expropriate a vast agricultural land in order to build an oil-refinery and, their successful (?) struggle against this call. Shot in a period when Ecology and Environment were terms unknown in Greece, the uprooting of the ancient olive grove of Megara is one of the gravest ecological disasters in the country. The peasants' unique way of expressing their thoughts and feelings is filmed in a powerful cinematic language, in one of the most important documentary films of contemporary cinema.Directors: Sakis Maniatis & Y. TsemberopoulosScript: Y. Tsemberopoulos & Sakis ManiatisCamera & Editing: Sakis Maniatis
Producer: Y. Tsemberopoulos

Format: 35 mm
Color: Color & b/w
Running time: 69 minutes AWARDS 1974: Berlin Film Forum - FIPRESCI Award
Thessaloniki Intern. Film F. - Best Movie Award

FESTIVALS1975: Biennale of Venice
Rotterdam International F.F.
Antwerp Inter. F.F.
Week of Political Film in Cannes
The Greek Month in London at the ICA
1976: Orbetello Agrifilmfestival, Tuscany

1998: Kalamata Intern. Documentary F.F.

2008: Rodos Ecofilms Inter. Film Festival

2015: Cinéma Du Réel, Paris
2016: Kasseler Dokfest, GermanySEVERAL EVENTS1977: Screening & discussion at the American Film Institute
Screening & Discussion at the Greek Cultural Organization of New York University "XASTERIA"
1979: Screening & discussion at the University of California Los Angeles
2013: Megaron Plus, Athens: Screening & discussion on the importance of Megara from a cinematic, linguistic, ecological & political point of view.
Powered by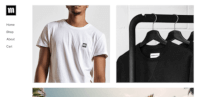 Create your own unique website with customizable templates.